Order ticketThe Ultimate Elvis Party in dit hotel
Fletcher Hotel-Restaurant Nieuwegein-Utrecht, 20 March 2021 up to and including 21 March 2021
From 20:00 up to and including 00:15 uur.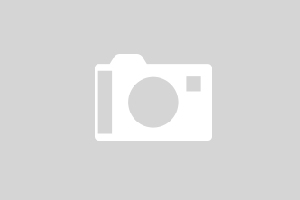 * THE ULTIMATE ELVIS PARTY KOMT NAAR NIEUWEGEIN *
Bent u fan van Elvis? Mis dit dan niet! Een wervelende muzikale show, die u gezien moèt hebben in Nieuwegein! De 'No. 1 rock and roll band van Nederland', The Explosion Rockets en Gordon Davis laten u in een 3 uur durende show genieten van Elvis Presley's grote hits! Van prachtige ballads tot de swingende rock and roll nummers uit de 50's, 60's en 70's. Alles komt deze avond voorbij in een flitsend optreden. Omdat stil blijven zitten tijdens deze show eigenlijk onmogelijk is, is er een ruime dansvloer aanwezig zodat er ook naar hartenlust gedanst kan worden. Dus 'put on your blue suede shoes' en waan uzelf opnieuw in de gouden jaren van Elvis Presley, The King!
Gordon Davis
Alles wat Elvis zo aantrekkelijk maakt, laat Gordon Davis moeiteloos herleven. Van zijn aantrekkelijke energie tot aan zijn onweerstaanbare gezichtsexpressies. Elvis Master Champion,  Eurpean Champion, Images of The King World Champion, alle titels vielen dit talent al ten deel. Je ziet hem en wow, 'You can't help falling in love'.
The Explosion Rockets
The Explosion Rockets is een van de actiefste en bekendste rock and roll bands van Nederland. Tot tweemaal toe werden zij uitgeroepen tot 'Beste Rock and Roll Band van Nederland' door het tijdschrift 'The Jubop'.
- Deuren open: 20:00 uur
- Voldoende zitgelegenheid om bij te komen van het dansen!
- Gezellige dansavond!
- 18+
Meer informatie over deze avond / artiesten? Bel dan onze mede-organisator Petrie Kuizenga-Coolen: 06-13575955
➳ Ticket €15,-
➳ Ticket & Diner €49,-
➳ 2-Daags arrangement Fletcher Nieuwegein €99,- 
 
Voor tickets en/of meer informatie zie https://www.fletcherevents.nl/event/elvis/the-ultimate-elvis-party-in-nieuwegein/